Yesterday I heard a marvelous interview with Dr. Ben Carson, Secretary of HUD. He was asked about the forecasts being sounded by some of the "Experts" who are saying that the Corona virus is going to keep us down until we have a vaccine, or cure or for months or possibly years. He replied that is the language that is used by capitulators and they always wind up losing. To the contrary, America is a country of accomplishers. We will and are figuring a way to get through this and get our country back open again. Could not agree more. Every day more is opening up and the momentum is building.
a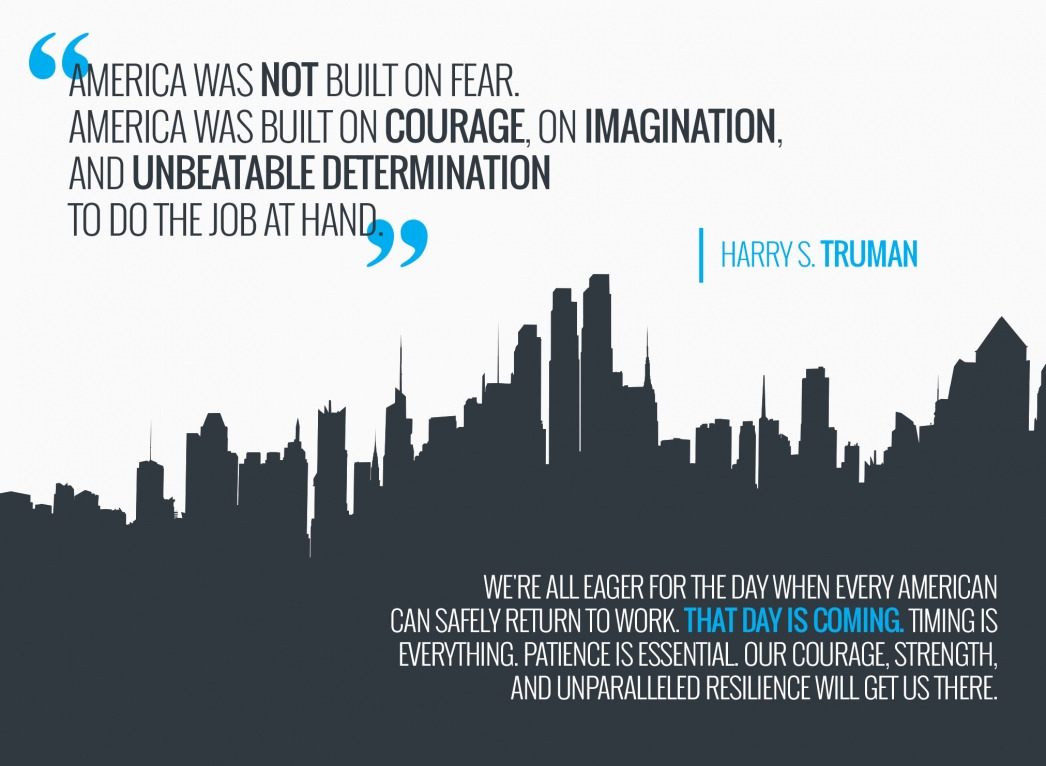 Some Highlights
Taking a moment to reflect upon what we've heard from historical leaders can teach us a lot about getting through the many challenges we face today.
We're all eager for the day when every American can safely return to work. That day is coming. Timing is everything. Patience is essential.
Our courage, strength, and unparalleled resilience will get us there.