December 2019: The Buyer Stakes Are High Because Inventory Is Low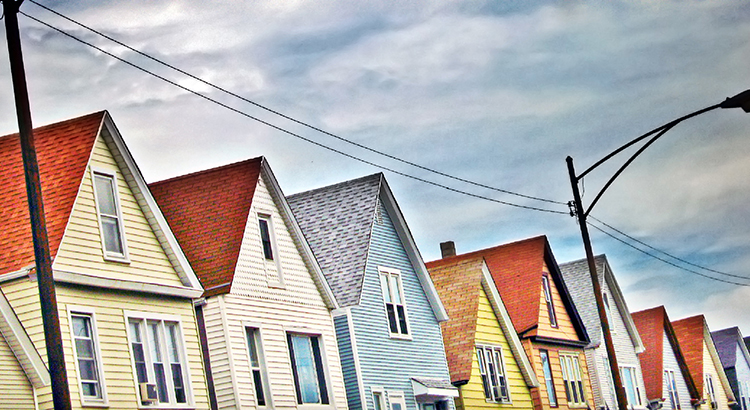 Bottom Line
I have a negotiating and bidding technique that is used by very few realtors. This gives buyers who I represent a HUGE ADVANTAGE over the competition. In fact, the manager at my first real estate brokerage told me, "John, I do not want you to use this system because it gives you an unfair advantage." Naturally, I kept right on using it. Every time I have, the buyers I represented were successful.
If you would like to get this same unfair advantage, just let me know (484-574-4088 or johnmackh@gmail.com) and lets set up a time to talk.
Here is Some More Background on Why This is So Important in the Current Market
The reality of what we're seeing this month is that homes are selling fast. In today's strong seller's market, bidding wars are common and expected with starter or entry-level homes.
In most areas of the country, first-time buyers have been met with fierce competition throughout their home buying experience. Some have been out-bid multiple times before finally going into contract on a home to call their own.
Right now, inventory is the big challenge. Here's what we know today:
According to the latest Existing Home Sales Report from the National Association of Realtors (NAR), there is currently a 3.9-month supply of homes for sale, which can drive this kind of hefty buyer competition. Remember, anything less than 6 months of inventory is a seller's market.
Even though the month's supply of inventory is not increasing, ironically, the number of homes for sale is. This means homes are coming up for sale, but they're being sold quickly. The graph below shows the year-over-year change in inventory over the last 12 months.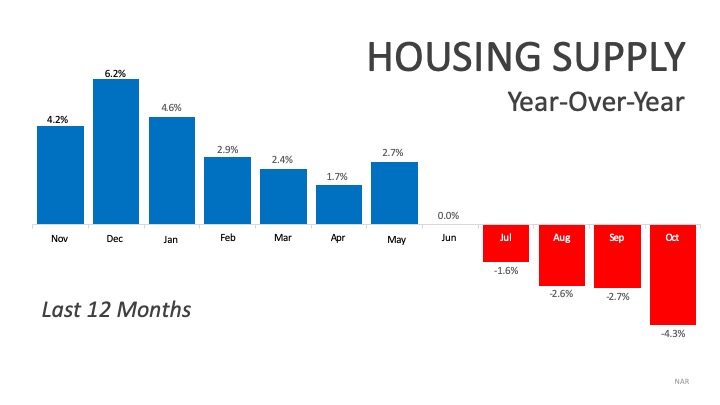 As depicted above, the percentage of available inventory has fallen for four consecutive months when compared to the previous year.
So, what does this mean? If you're a buyer, make sure you are ready to move in a hurry with a strong offer. Chances are, homes high on your wish list are likely going to go fast.