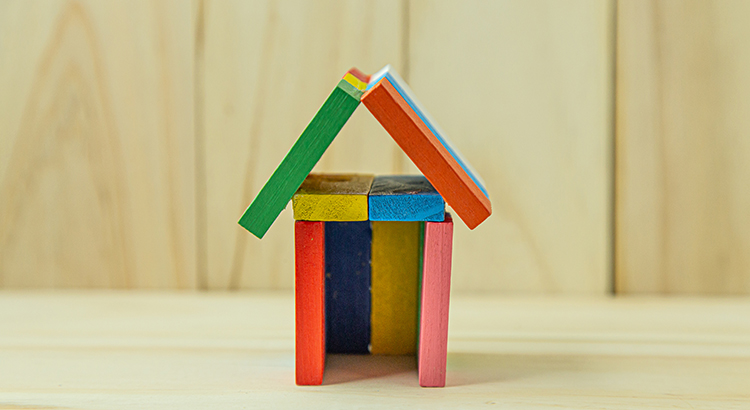 If  you would like to listen to the 12 minute "DAD AND DAUGHTER TALK REAL ESTATE" podcast of these materials, please click on the below hyperlink, https://bit.ly/What_Every_Homewowner_Needs_to_Know_About_Recession
The one thing every Chester county homeowner needs to know about a recession is this. A recession does not equal a housing crisis. That's the one thing that every homeowner today needs to know. Everywhere you look, experts are warning we could be heading toward a recession, and if true, an economic slowdown doesn't mean homes will lose value.
The National Bureau of Economic Research (NBER) defines a recession this way:
"A recession is a significant decline in economic activity spread across the economy, normally visible in production, employment, and other indicators. A recession begins when the economy reaches a peak of economic activity and ends when the economy reaches its trough. Between trough and peak, the economy is in an expansion."
To help show that home prices don't fall every time there's a recession, take a look at the historical data. There have been six recessions in this country over the past four decades. As the graph below shows, looking at the recessions going all the way back to the 1980s, home prices appreciated four times and depreciated only two times. So, historically, there's proof that when the economy slows down, it doesn't mean home values will fall or depreciate.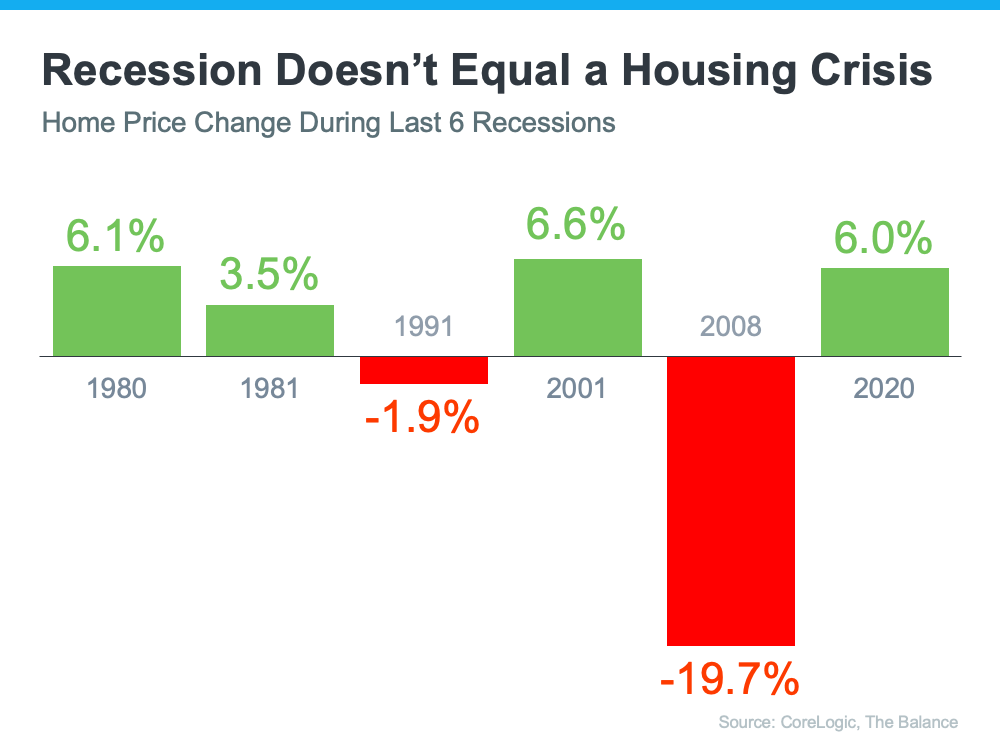 The first occasion on the graph when home values depreciated was in the early 1990s when home prices dropped by less than 2%. It happened again during the housing crisis in 2008 when home values declined by almost 20%. Most people vividly remember the housing crisis in 2008 and think if we were to fall into a recession that we'd repeat what happened then. But this housing market isn't a bubble that's about to burst. The fundamentals are very different today than they were in 2008. So, we shouldn't assume we're heading down the same path.
HOW DOES CHESTER COUNTY STACK UP?
Chester county results during recessions essentially parallel those for the United States in total. Here they are:
1980-1981, +5.5%; 1900-1991, -0.3%; 2001-2002, =7.3%; 2008-2012, -11.1%; 2020-2021, +8.9%
Source, https://fred.stlouisfed.org/series/ATZNHPIUS42029A
Bottom Line
We're not in a recession in this country, but if one is coming, it doesn't mean homes will lose value. History proves a recession doesn't equal a housing crisis. And Chester county has been at least as resilient as the rest of the country in home price declines. Or please check out my web site, www.johnherreid.com to get a better sense of the real estate market and how I can help you to make the best decision for you.
Thinking about buying or selling. Please call or text to 484-574-4088 and lets set up a time to talk about how real estate can both improve your quality of life and kick start your progress toward building that nest egg. Or check out my web site, www.johnherreid.com to get a better sense of the real estate market and how I can help you to make the best decisions for your situation.
If  you would like to listen to the 12 minute "DAD AND DAUGHTER TALK REAL ESTATE" podcast of these materials, please click on the below hyperlink, https://bit.ly/What_Every_Homewowner_Needs_to_Know_About_Recession