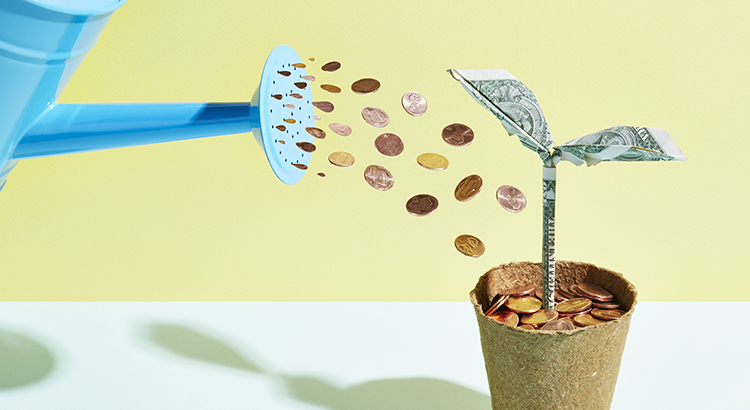 Todays home price appreciation is indeed great news for Chester county homeowners.
If you would rather listen to the DAD AND DAUGHTER TALK REAL ESTATE PODCAST of these materials, just click on the below hyperlink for the 14 minute broadcast.  https://bit.ly/Home_Appreciaton-Great_News_For_Homeowners
If you're planning to sell your home this season, rising prices are great news for you. But it's important to understand why prices are rising to begin with. One major factor is supply and demand.
In any industry, when there are more buyers for an item than there are of that item available, prices naturally rise. In those situations, buyers are willing to pay more to get the product or service they're looking for when options are scarce. And that's exactly what's happening in the current real estate market.
Selma Hepp, Executive, Research & Insights and Deputy Chief Economist at CoreLogic, puts it like this:
"With so few homes, buyers are once again left with fierce competition that's driving the share of homes that sold over the listing price up to 66% . . . With the continued imbalance between supply and demand, home prices are likely to have another year of strong gains and are expected to average about 10% growth for the year."
Because it will take some time for housing supply to increase, experts believe prices will continue rising. The latest Home Price Expectations Survey forecasts what will happen with home prices over the next 5 years. As the graph below shows, while the rate of appreciation will moderate over the next few years, prices will continue rising through 2026: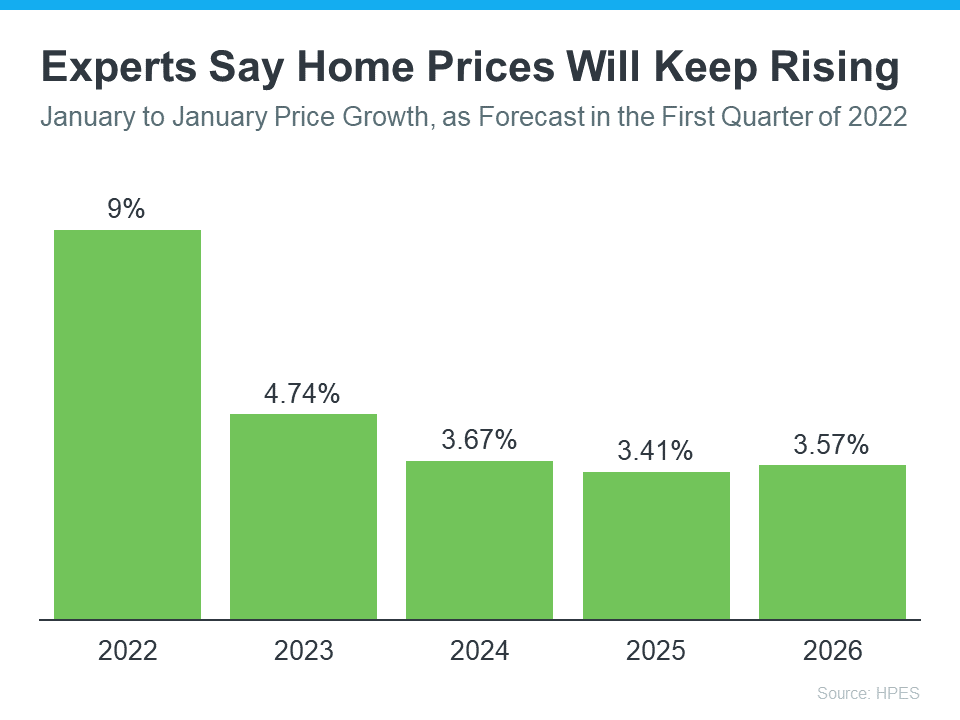 What This Means When You Sell Your House
If you're a homeowner, the projection for continued price appreciation this year opens up an opportunity to move. That's because it may give your equity a major boost. Equity is the difference between what you owe on your house and its market value. The amount of equity you have increases as you make your monthly payments and as rising home prices drive up the market value for your home.
Growing equity is a powerful tool for homeowners. When you sell your house, the equity you've built comes back to you in the sale. That money could be enough to cover some (if not all) of your down payment on your next home.
Of course, if you want to know how much equity you have in your current house, it's crucial to work with a real estate professional. They follow current market trends and can help you understand your home's value when you're ready to sell.
What This Means for Your Next Purchase
But today's rising home values aren't just good news if you're ready to sell. Because price appreciation is forecast to continue in the years ahead, you can rest assured your next home will be an investment that should grow in value with time. That's one of several reasons why real estate has been rated the best investment in a recent Gallup poll.
WHAT THIS MEANS IF YOU LIVED IN CHESTER COUNTY
Take a quick look at this graph of median sales price for single family detached homes in Chester county since 2016. A purchase at the median price of $363,000 in 2016 would have grown to a median price of $498,975 by 2021.  That is a gain of $135,975.
That is why real estate was ranked as the #1 Investment option for the 8th consecutive year.
Bottom Line
If you're weighing whether or not you should sell your house this season, know rising home values may be opening up an opportunity to use equity to fuel your move. Let's connect so you can find out how much your home is worth and to learn more about all the benefits you have in today's market.
If you would rather listen to the DAD AND DAUGHTER TALK REAL ESTATE PODCAST of these materials, just click on the below hyperlink for the 14 minute broadcast.  https://bit.ly/Home_Appreciaton-Great_News_For_Homeowners