DELAWARE  COUNTY, 2 THINGS SELLERS NEED TO KNOW THIS SPRING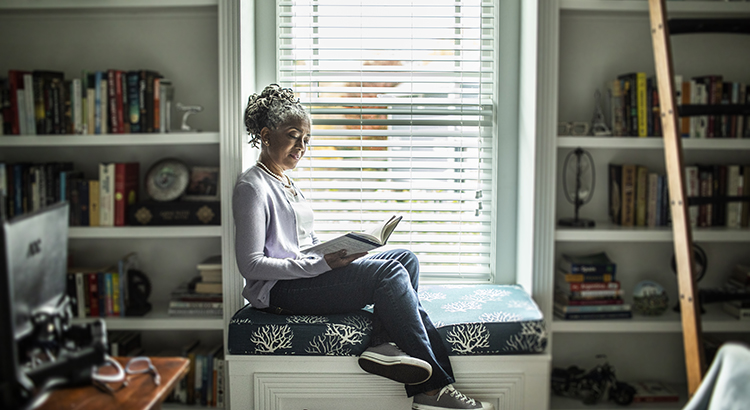 A lot has changed over the past year, and you might be wondering what's in store for the spring housing market. If you're planning to sell your house this season, here's what real estate experts are saying you should keep in mind.
1. HOUSES THAT ARE PRICED RIGHT ARE STILL SELLING
Houses that are updated and priced at their current market value are still selling. Jeff Tucker, Senior Economist at Zillow, says:
". . . sellers who price and market their home competitively shouldn't have a problem finding a buyer."
The need to price your house right is so important today because the market has changed so much over the past year. Danielle Hale, Chief Economist at realtor.com, explains:
"With a smaller pool of buyers today and more competition from other homes on the market, homesellers will likely need to adjust their price expectations in the market this spring."
While this spring housing market is different than last year's, sellers with proper expectations who lean on a real estate expert for the best advice on pricing their house well are still finding success. And that's great news if you're thinking about selling.
2. BUYERS ARE STILL OUT THERE
As mortgage rates have risen and remain volatile, some buyers have pressed pause on their plans. But there are still plenty of reasons people are buying homes today. Lisa Sturtevant, Chief Economist at Bright MLS, spells out the mindset of today's buyers:
"For some buyers, higher mortgage rates simply means buying a home is out of the question unless home prices fall. For others, higher mortgage rates will be a hurdle but ultimately will not keep them from getting back into the market after sitting on the sidelines for months."
That's why, if you're interested in selling your house this spring, it's helpful to work with a real estate agent who can help connect you with those buyers who are ready to purchase a home.
WHAT DOES THIS MEAN FOR DELAWARE COUNTY?
If you are thinking about selling and making a move up buy, there are two major factors to consider.
Will I be able to sell for the price I think is fair,  in this increased interest rate market?
How long will it probably take?
To answer the first question, please take a look at the table below. It shows median price of a single family home in Delaware county for the last 2+ years. Please note that the median price for 10 of the 12 months in 2022 was higher than for the same month in 2021.  This trend continued into January and February, 2023.
MEDIAN SALES PRICE, DELAWARE COUNTY, SINGLE FAMILY DETACHED.
Month
Sale Price
Sale Price
Difference
% Diff
Sale Price
Difference
% Diff
2021
2022
2023
Jan
$359,000
$360,000
$1,000
0.3%
$375,000
$15,000
4.2%
Feb
$335,450
$376,000
$40,550
12.1%
$390,000
$14,000
3.7%
Mar
$369,500
$403,500
$34,000
9.2%
$387,500
($16,000)
-4.0%
Apr
$400,000
$415,000
$15,000
3.8%
May
$400,000
$427,000
$27,000
6.8%
Jun
$410,000
$451,500
$41,500
10.1%
Jul
$425,000
$420,000
($5,000)
-1.2%
Aug
$415,000
$430,000
$15,000
3.6%
Sep
$385,000
$385,000
$0
0.0%
Oct
$400,000
$390,000
($10,000)
-2.5%
Nov
$384,900
$410,000
$25,100
6.5%
Dec
$380,000
$420,000
$40,000
10.5%
Annual
$388,654
$407,333
$18,679
4.8%
Average Sales Price, 1Q, 2022
$379,833
Average Sales Price, 1Q, 2023
$384,167
Difference
$4,333
% Diff
1.1%
March 2023 median price was lower than the same month in 2022. Could this mean that we have reached a turning point and that prices will probably be going down from here on?  Maybe, but I do not think so. Even if we have a modest dip, price appreciation should resume quickly. That means that you can get a reasonable price for your home, if you choose to make a move up buy.
With respect to how long will it take, Days on Market for Delaware County for the last 3 months have been 16, 18 and 11. That means that if  your house is priced right and marketed well, you can reasonably expect to have an offer you can accept no more that 2-3 weeks.
SUGGESTED NEXT STEPS FOR YOU TO MAKE SURE YOU HAVE THE INFORMATION YOU NEED TO MAKE THE RIGHT DECISION
It's also important to remember that every local market is different. That's why it's essential to lean on an expert for the latest information on the market in your area if you're planning to make a move this spring.
Do I think that now is a good time to sell and make that move up buy?  Absolutely yes.
To get a quick update of what is new in real estate, click here to check out our new videos.
Interested in what recent clients think of my service? Click here to read what they say. 
Interested to know what your house is worth? Click here to get the most extensive and accurate estimate of home value that is available on the Internet. No cost or obligation of course.
No doubt, the housing market is shifting, and it can be a confusing place right now. I suggest that we connect so that I can help you make confident and informed decisions about what's happening. Minimize the fear or uncertainty that could change your plans. If you're unsure about how to make sense of what's going on in today's housing market, text or call me at 484-574-4088 or go to my web site, (johnherreid.com) and lets set up a time to meet, either on line or in person. I have the software so that we can meet virtually and make the best use of your time.
If you're looking to make that move up buy this year, I believe now is a good time to do it. The best way to ensure you're up to date on the latest market insights is to partner with a trusted real estate advisor. Let's connect. I would like to interview for the job of becoming your trusted real estate advisor.
One of the biggest benefits of owning a home, regardless of your income level, is that it provides financial stability and an avenue to build wealth. By selling your house and leveraging your equity, it can be easier to pay for your next home. Let's connect to find out how much equity you have in your current home and how you can use it to fuel your next purchase.
There are still clear opportunities for sellers this spring. If you're wondering if it's the right time to make a move, let's connect today.