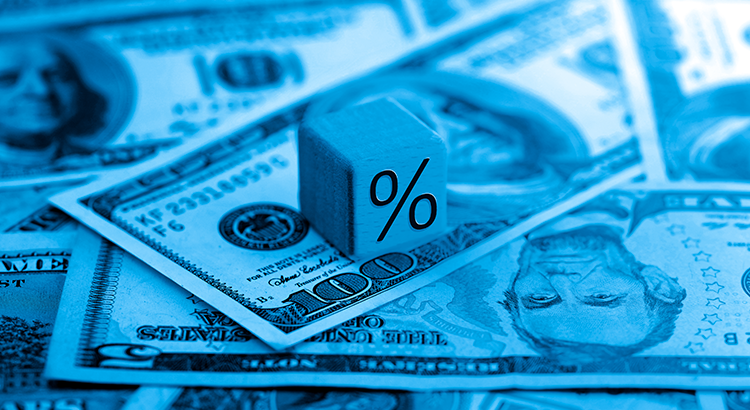 When I was in the corporate world we had a definition of "Expert".  That is somebody who is wearing a suit and is more than 25 miles from home. Not all "Experts" deserve that sarcasm, but the ones who predicted an upcoming housing price collapse sure do.
First of all the below chart shows what happend to house prices in the West Chester Area.
WEST CHESTER, DOWNINGTOWN, GREAT VALLEY, MEDIAN SALE PRICES
Month
Sale Price
Sale Price
Year Over Year
Sale Price
Year Over Year
2021
2022
Difference
2023
Difference
(%)
(%)
Jan
$525,000
$570,000
8.6%
$636,500
11.7%
Feb
$577,000
$554,000
-4.0%
$622,500
12.4%
Mar
$563,075
$640,000
13.7%
$683,000
6.7%
Apr
$570,000
$681,200
19.5%
$662,500
-2.7%
May
$600,000
$664,500
10.8%
$712,500
7.2%
Jun
$584,391
$695,000
18.9%
Jul
$650,000
$675,000
3.8%
Aug
$612,500
$650,600
6.2%
Sep
$575,000
$637,401
10.9%
Oct
$585,000
$605,000
3.4%
Nov
$551,250
$601,384
9.1%
Dec
$610,000
$600,000
-1.6%
Annual
$583,601
$631,174
8.2%
YTD, thru May
$621,940
$663,400
6.7%
In 2022, prices were up a hefty 8.2 % from 2021. During the first 5 months of 2023 when the "crash" was predicted, that trend continued with a 6.7% rise from 2022.
One variable that has gone to pieces in the number of sales.  Please see the below chart:
WEST CHESTER, DOWNINGTOWN, GREAT VALLEY, NUMBER OF SALES
Month
Sales
Sales
Sales
2021
2022
2023
Jan
102
99
60
Feb
104
70
44
Mar
154
120
88
Apr
157
113
84
May
168
136
100
Jun
242
197
Jul
190
177
Aug
213
156
Sep
183
134
Oct
161
112
Nov
154
96
Dec
154
96
Annual
1982
1506
Annual Sales Drop
-24.0%
Thru May
685
538
376
22 to 23
-21.5%
21 to23
-45.1%
Sales were down by 21.5% in 2022; and down by a whopping 45.1% in the first 5 months of 2023 compared to the first five months of 2021.
That is HUGE!!!
But prices are still going up because buyer demand is high and there are fewer houses for sale. Higher demand and lowered supply always results in higher prices.
NOW WHAT DID THE EXPERTS PREDICT JUST A FEW MONTHS AGO?
During the fourth quarter of last year, many housing experts predicted home prices were going to crash this year. Here are a few of those forecasts:
Jeremy Siegel, Russell E. Palmer Professor Emeritus of Finance at the Wharton School of Business:
"I expect housing prices fall 10% to 15%, and the housing prices are accelerating on the downside."
Mark Zandi, Chief Economist at Moody's Analytics:
"Buckle in. Assuming rates remain near their current 6.5% and the economy skirts recession, then national house prices will fall almost 10% peak-to-trough. Most of those declines will happen sooner rather than later. And house prices will fall 20% if there is a typical recession."
Goldman Sachs:
"Housing is already cooling in the U.S., according to July data that was reported last week. As interest rates climb steadily higher, Goldman Sachs Research's G-10 home price model suggests home prices will decline by around 5% to 10% from the peak in the U.S. . . . Economists at Goldman Sachs Research say there are risks that housing markets could decline more than their model suggests."
The Bad News: It Rattled Consumer Confidence
These forecasts put doubt in the minds of many consumers about the strength of the residential real estate market. Evidence of this can be seen in the December Consumer Confidence Survey from Fannie Mae. It showed a larger percentage of Americans believed home prices would fall over the next 12 months than in any other December in the history of the survey (see graph below). That caused people to hesitate about their homebuying or selling plans as we entered the new year.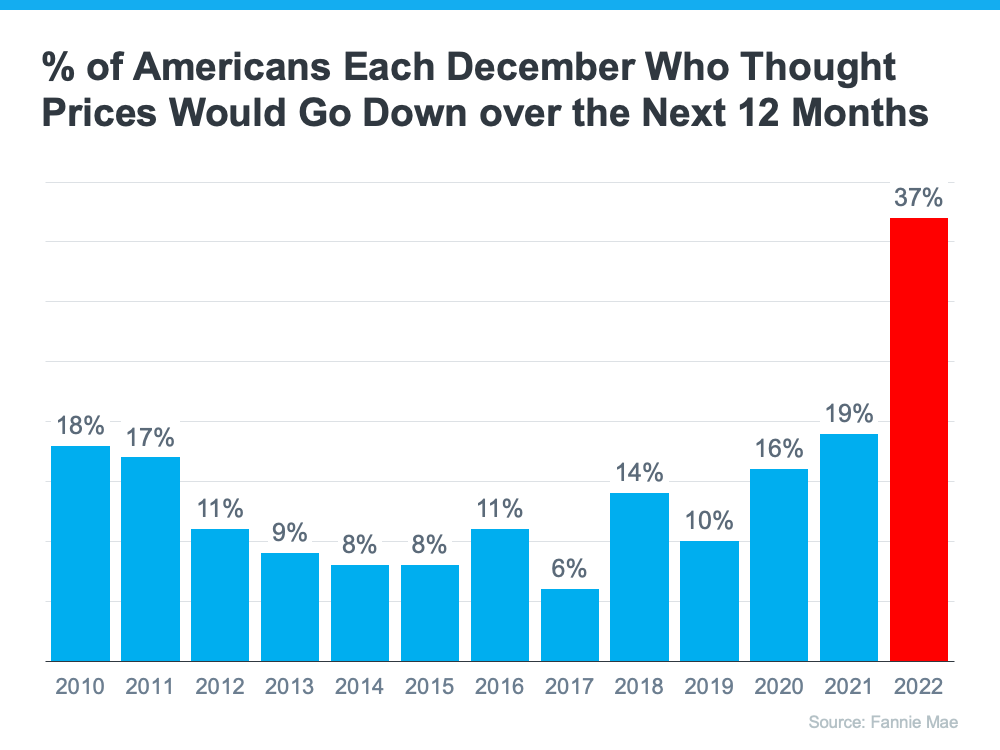 The Good News: Home Prices Never Crashed
However, home prices didn't come crashing down and seem to be already rebounding from the minimal depreciation experienced over the last several months.
In a report just released, Goldman Sachs explained:
"The global housing market seems to be stabilizing faster than expected despite months of rising mortgage rates, according to Goldman Sachs Research. House prices are defying expectations and are rising in major economies such as the U.S.,. . . "
Those claims from Goldman Sachs were verified by the release last week of two indexes on home prices: Case-Shiller and the FHFA. Here are the numbers each reported: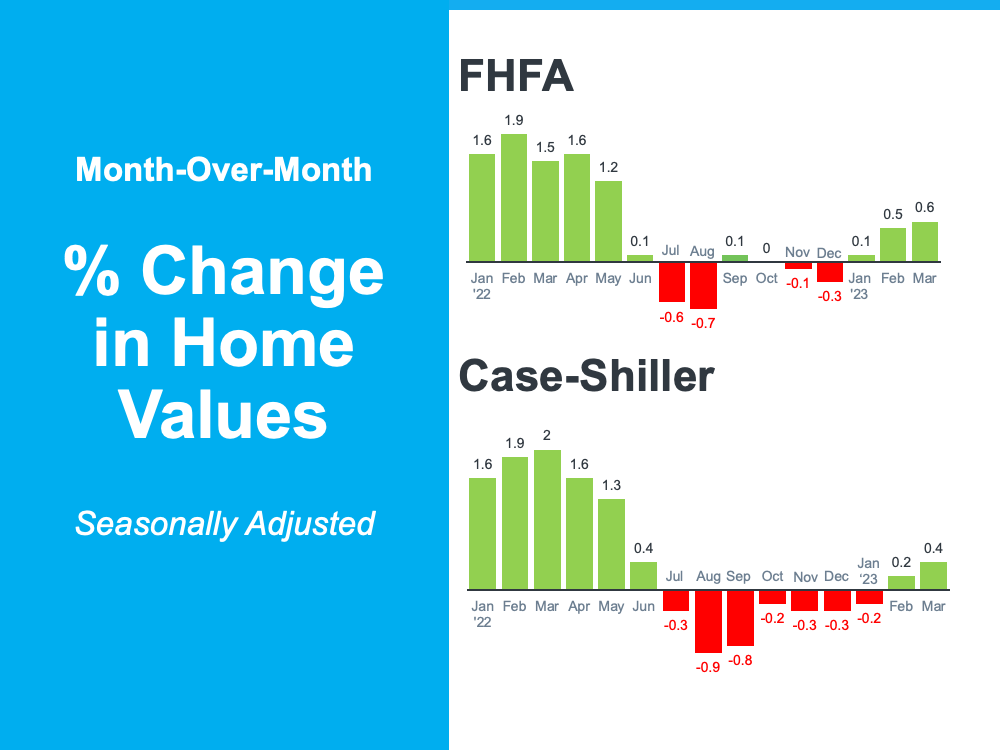 Home values seem to have turned the corner and are headed back up.
One of the lessons here is that all real estate is local and to understand the market you really should consult a local expert rather than a national onel
Bottom Line
When the forecasts of significant home price depreciation were made last fall, they were made with megaphones. Mass media outlets, industry newspapers, and podcasts all broadcasted the news of an eminent crash in prices.
Now, forecasters are saying the worst is over and it wasn't anywhere near as bad as they originally projected. However, they are whispering the news instead of using megaphones. As real estate professionals, it is our responsibility – some may say duty – to correct this narrative in the minds of the American consumer.
SUGGESTED NEXT STEPS FOR YOU TO MAKE SURE YOU HAVE THE INFORMATION YOU NEED TO MAKE THE RIGHT DECISION
It's also important to remember that every local market is different. That's why it's essential to lean on an expert for the latest information on the market in your area if you're planning to make a move. I would like to become that real estate expert upon whom you can lean.
Do I think that now is a good time to buy that first house or to sell and make that move up buy?  Again, absolutely yes.
To get a quick update of what is new in real estate, click here to check out our new videos.
Interested in what recent clients think of my service? Click here to read what they say.
Interested to know what your house is worth? Click here to get the most extensive and accurate estimate of home value that is available on the Internet. No cost or obligation of course.
No doubt, the housing market is shifting, and it can be a confusing place right now. I suggest that we connect so that I can help you make confident and informed decisions about what's happening. Minimize the fear or uncertainty that could change your plans. If you're unsure about how to make sense of what's going on in today's housing market, text or call me at 484-574-4088 or go to my web site, (johnherreid.com) and lets set up a time to meet, either on line or in person. I have the software so that we can meet virtually and make the best use of your time.
If you're looking to make that move up buy this year, I believe now is a good time to do it. The best way to ensure you're up to date on the latest market insights is to partner with a trusted real estate advisor. Let's connect. I would like to interview for the job of becoming your trusted real estate advisor.
One of the biggest benefits of owning a home, regardless of your income level, is that it provides financial stability and an avenue to build wealth. By

selling

your house and leveraging your equity, it can be easier to pay for your next home. 

Let's

connect

 to find out how much equity you have in your current home and how you can use it to fuel your next purchase.
There are still clear opportunities for sellers this spring. If you're wondering if it's the right time to make a move, let's connect today.
There are plenty of buyers out there right now trying to find a home that fits their needs. That's because the job market is strong, and many people have the stable income needed to seriously consider homeownership. To put your house on the market and get in on the action, let's connect
There will be very unsettling headlines around the housing market this year. Most will come from inappropriate comparisons to the 'unicorn' years. Let's connect so you have an expert on your side to help you keep everything in proper perspective.