How Much do You Need To Save TO BUY THAT HOUSE? probably a lot less than you think.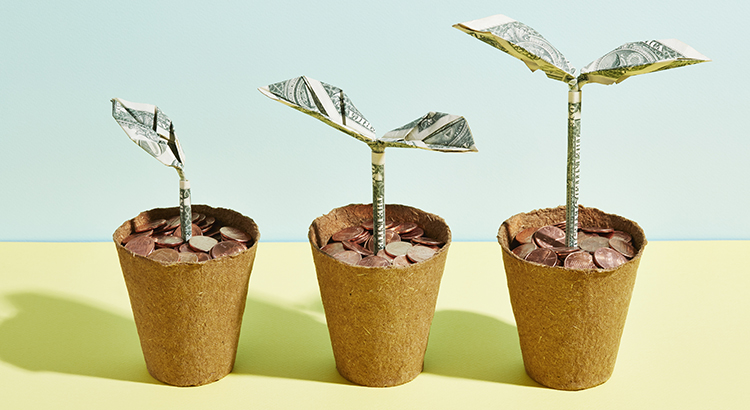 First of all, lets define our terms. Down payment is what you will give your mortgage lender in order to qualify for the mortgage. Total money required to buy that house is more than that. Things like lender escrows, loan processing costs, seller reimbursement for taxes already paid, etc. raise the amount. But do not despair, my friends, the total is probably a lot less than you think.
If you're getting ready to buy your first home, you're likely focused on saving up for everything that purchase involves. One cost that's likely top of mind is your down payment. But don't let a common misconception about how much you need to save make the process harder than it could be.
Understand 20% Is NOT NEEDED TO BUY THAT HOUSE
Freddie Mac explains:
". . . nearly a third of prospective homebuyers think they need available cash of 20% or more to buy a home. This myth remains one of the largest perceived barriers to achieving homeownership."
Research that I have done with recent transactions tells me that if you want to minimize your cash outlay, you can probably get the deal done for about 8% of the purchase price. This means you could be closer to your homebuying dream than you realize. According to the National Association of Realtors (NAR), the median down payment hasn't been over 20% since 2005. In fact, the median down payment today is only 14%. And it's even lower for first-time homebuyers at just 6% (see graph below):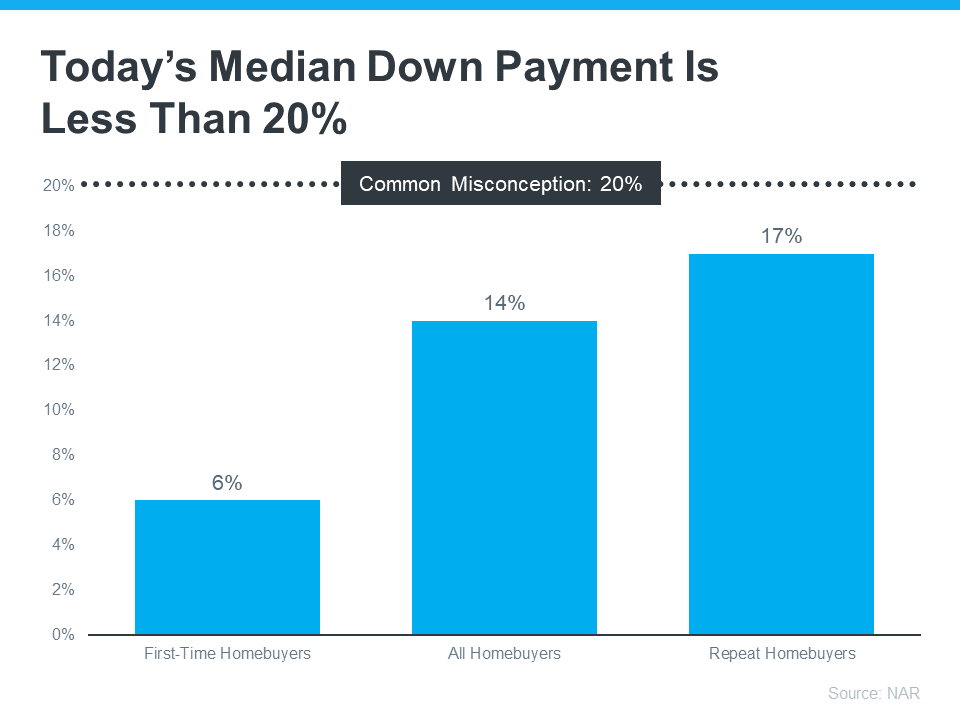 Learn About Options That Can Help You Toward Your Goal
If saving for a down payment still feels like a challenge, know that there's help available. I would like to become your trusted  real estate professional who can show you options that could help you get closer to that home purchase you would like to make. According to latest Homeownership Program Index from Down Payment Resource, there are over 2,000 homebuyer assistance programs in the U.S., and the majority are intended to help with down payments.
Plus there are even loan types, like FHA loans, with down payments as low as 3.5%, as well as options like VA loans and USDA loans with no down payment requirements for qualified applicants.
To understand your options, please let me help you to do your homework.
NEXT STEPS FOR YOU:
Remember, you do not need a 20% down payment. If you want to purchase a home this year, let's connect. I can also put you in touch with a trusted lender so you can explore all of your down payment options. Some of  these include gifts from others, first time buyer assistance programs, seller financing and others.
To get a quick update of what is new in real estate, click here to check out our new videos.
Interested in what recent clients think of my service? Click here to read what they say. 
Interested to know what your house is worth? Click here to get the most extensive and accurate estimate of home value that is available on the Internet. No cost or obligation of course.
No doubt, the housing market is shifting, and it can be a confusing place right now. I suggest that we connect so that I can help you make confident and informed decisions about what's happening. Minimize the fear or uncertainty that could change your plans. If you're unsure about how to make sense of what's going on in today's housing market, text or call me at 484-574-4088 or go to my web site, (johnherreid.com) and lets set up a time to meet, either on line or in person. I have the software so that we can meet virtually and make the best use of your time.