Do You Know How Much Equity You Have in Your Home? [INFOGRAPHIC]
The answer to that question can free you up to make some very interesting decisions that can dramatically improve your lifestyle.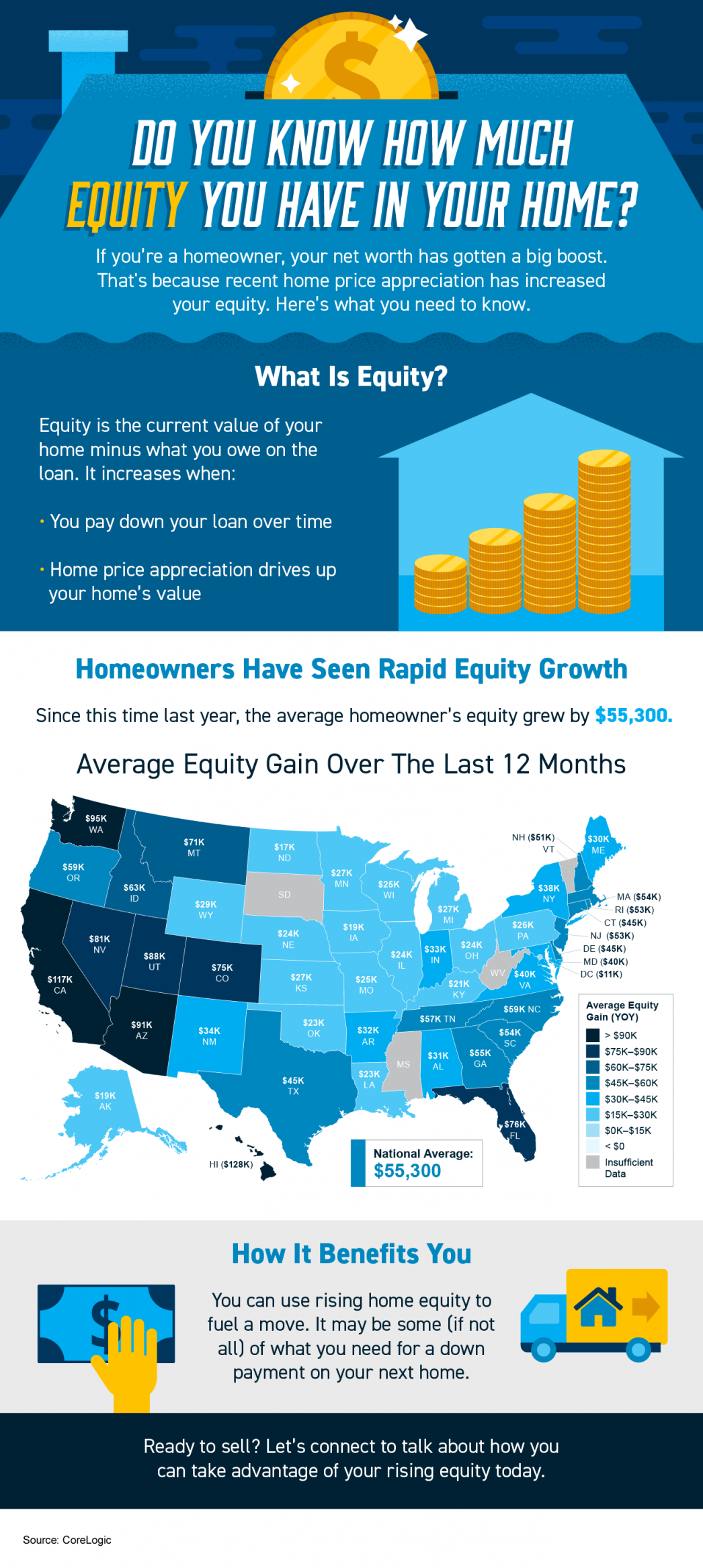 Some Highlights
If you're a homeowner, your net worth has gotten a big boost. That's because recent home price appreciation has increased your equity.
Your equity grows as you pay down your loan and as your home increases in value. Over the past year, the average homeowner's equity grew by $55,300.
Ready to sell? Let's connect to talk about how you can use that equity to fuel your next move.
Just give me a call or text to 484-574-4088 or check out my continually updated web site, www.johnherreid.com. Lets set up a time to talk. And we can do that over our computers if you prefer.
SOME NEXT STEPS THAT YOU MIGHT WANT TO TAKE
To get a quick update of what is new in real estate, click here to check out our new videos.
Interested in what recent clients think of my service? Click here to read what they say. 
Interested to know what your house is worth? Click here to get the most extensive and accurate estimate of home value that is available on the Internet. No cost or obligation of course.
No doubt, the housing market is shifting, and it can be a confusing place right now. I suggest that we connect so that I can help you make confident and informed decisions about what's happening. Minimize the fear or uncertainty that could change your plans. If you're unsure about how to make sense of what's going on in today's housing market, text or call me at 484-574-4088 or go to my web site, (johnherreid.com) and lets set up a time to meet, either on line or in person. I have the software so that we can meet virtually and make the best use of your time.