DELAWARE COUNTY, Two Big Issues IN THE HOUSING MARKET, WHAT THAT MEANS TO YOU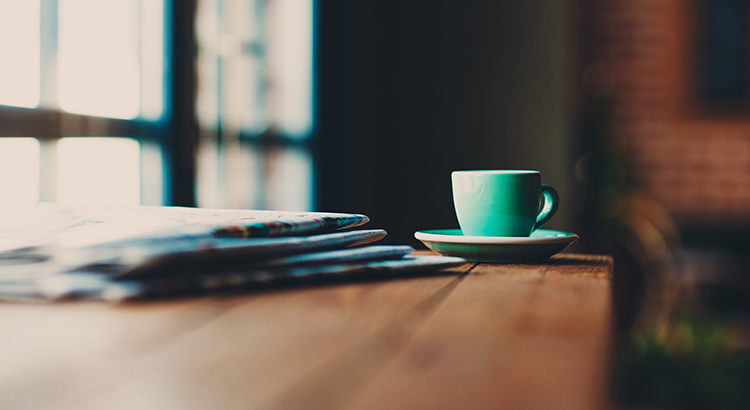 CONCLUSIONS:
First issue is that we still have a limited number of houses for sale.
Second issue is that higher mortgage rates have some prospective buyers and sellers on the sidelines.
In spite of this right now is a better time for both first time buyers and move up sellers and buyers than waiting for interest rates and/or prices to come down.
DISCUSSION
The biggest challenge the housing market's facing is how few homes there are for sale. Mark Fleming, Chief Economist at First American, explains the root causes of today's low supply:
"Two dynamics are keeping existing-home inventory historically low – rate-locked existing homeownersandthe fear of not finding something to buy."
Let's break down these two big issues in today's housing market.
Rate-Locked Homeowners
According to the Federal Housing Finance Agency (FHFA), the average interest rate for current homeowners with mortgages is less than 4% (see graph below):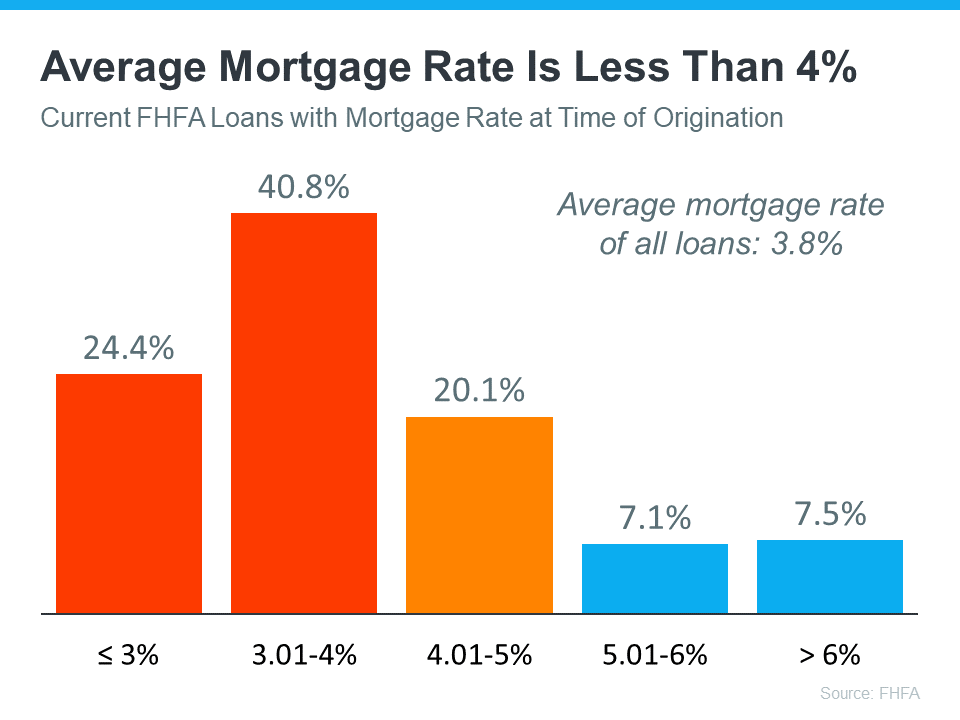 But today, the typical mortgage rate offered to buyers is over 6%. As a result, many homeowners are opting to stay put instead of moving to another home with a higher borrowing cost. This is a situation known as being rate locked.
When so many homeowners are rate locked and reluctant to sell, it's a challenge for a housing market that needs more inventory. However, experts project mortgage rates will gradually fall this year, and that could mean more people will be willing to move as that happens.
The Fear of Not Finding Something To Buy
The other factor holding back potential sellers is the fear of not finding another home to buy if they move. Worrying about where they'll go has left many on the sidelines as they wait for more homes to come to the market. That's why, if you're on the fence about selling, it's important to consider all your options. That includes newly built homes, especially right now when builders are offering concessions like mortgage rate buydowns.
What Does This Mean for You?
Let's take a deeper dive into the facts and see what they say about what buyers and sellers should do now.
These two issues are keeping the supply of homes for sale lower than pre-pandemic levels. But if you want to sell your house, today's market is a sweet spot that can work to your advantage. In Delaware county,  houses are still selling quickly. Just check out the below data.
DELAWARE COUNTY, MEDIAN DAYS ON MARKET
JAN 2021 – FEB 2023
Month
CDOM 2021
CDOM 2022
CDOM  2023
Jan
7
15
12
Feb
12
12
12
Mar
7
7
Apr
6
7
May
6
6
Jun
6
6
Jul
7
6
Aug
7
8
Sep
10
9
Oct
10
11
Nov
10
8
Dec
12
9
Median Days on Market increased from 6-10 days over the past two years, up to 12 days in December and January. What that means is that if you put your house on the market you can reasonably expect to get an acceptable agreement of sale in 12 days or in a little less than two weeks.  Bottom line, when your house is professionally marketed and priced, you should have no problem selling.
But how about finding that next place to live? For first time buyers with no existing house to sell, that is not an issue. It just will probably take a little longer than it would have a year or so ago.
DELAWARE COUNTY, MONTHS OF INVENTORY, JAN 21 THRU FEB 23
Month
Months Of
Months Of
Months Of
Inventory, 2021
Inventory, 2022
Inventory, 2023
Jan
3
3
4
Feb
5
3
3
Mar
4
3
Apr
4
3
May
4
3
Jun
3
3
Jul
3
3
Aug
3
2
Sep
4
3
Oct
3
3
Nov
3
3
Dec
2
2
Also prices are stable and still increasing. To verify please check out the below chart. Median sales price was higher than the same month in the previous year for 9 of the 12 months in 2022.  The same trend continued into 2023.
DELAWARE COUNTY, MEDIAN SALES  PRICE
JAN 2021 THRU FEB 2023
Month
Sale Price
Sale Price
Sale Price
Median 2021
Median 2022
Median 2023
Jan
$359,000
$360,000
$375,000
Feb
$335,450
$376,000
$390,000
Mar
$369,500
$403,500
Apr
$400,000
$415,000
May
$400,000
$427,000
Jun
$410,000
$451,500
Jul
$425,000
$420,000
Aug
$415,000
$430,000
Sep
$385,000
$385,000
Oct
$400,000
$390,000
Nov
$384,900
$410,000
Dec
$380,000
$420,000
For the Move Up Buyer, my advice is to consider finding the  house you want and getting an Agreement of Sale before putting your house on the market. Try to negotiate a long settlement (like 90 days) to give you more time to find your next house. Because the Median Days on Market are only 12 days, this should not present a problem.
Is this a little risky? Yes,  but in this low inventory market I think it is a reasonable risk to take to lock in the price for your next house before they go higher.
Be sure to work with a local real estate professional to explore the options you have right now, which could include leveraging your current home equity. According to ATTOM:
". . . 48 percent of mortgaged residential properties in the United States were considered equity-rich in the fourth quarter, meaning that the combined estimated amount of loan balances secured by those properties was no more than 50 percent of their estimated market values."
This could make a major difference when you move. Work with a local real estate expert to learn how putting your equity to work can keep the cost of your next home down.
RECOMMENDATIONS:
For First Time Buyers: Prices are still stable and moving up in Delaware county. Thus it makes sense for you to buy that first house NOW. That way you begin to build your family's wealth and net worth right away.
For Move Up Buyers: Given the low inventory or houses in Delaware county,  your first step should be to get an agreement of sale on the house to which you want to move. That could take longer than normal and you want to insure that you can get into a house you really like.
Then get your house on the market. Given the speed with which houses are selling, this presents minimal risk to you.
SUGGESTED NEXT STEPS FOR YOU TO MAKE SURE YOU HAVE THE INFORMATION YOU NEED TO MAKE THE RIGHT DECISION
It's also important to remember that every local market is different. That's why it's essential to lean on an expert for the latest information on the market in your area if you're planning to make a move this spring.
To get a quick update of what is new in real estate, click here to check out our new videos.
Interested in what recent clients think of my service? Click here to read what they say. 
Interested to know what your house is worth? Click here to get the most extensive and accurate estimate of home value that is available on the Internet. No cost or obligation of course.
No doubt, the housing market is shifting, and it can be a confusing place right now. I suggest that we connect so that I can help you make confident and informed decisions about what's happening. Minimize the fear or uncertainty that could change your plans. If you're unsure about how to make sense of what's going on in today's housing market, text or call me at 484-574-4088 or go to my web site, (johnherreid.com) and lets set up a time to meet, either on line or in person. I have the software so that we can meet virtually and make the best use of your time.
If you're looking to make that move up buy this year, I believe now is a good time to do it. The best way to ensure you're up to date on the latest market insights is to partner with a trusted real estate advisor. Let's connect. I would like to interview for the job of becoming your trusted real estate advisor.
One of the biggest benefits of owning a home, regardless of your income level, is that it provides financial stability and an avenue to build wealth. Let's connect to find out how much equity you have in your current home and how you can use it to fuel your next purchase.