WEST CHESTER, PA; Why It PROBABLY Makes Sense FOR YOU TO SELL NOW AND Move UP Before Spring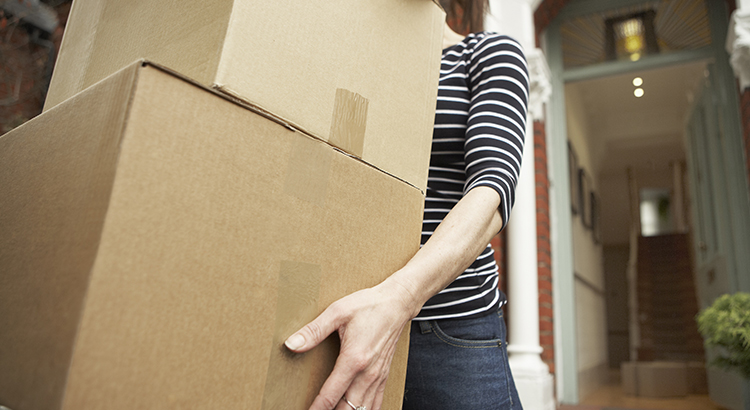 Spring is usually the busiest season in the housing market. Many buyers wait until then to make their move, believing it's the best time to find a home. However, that isn't always the case when you factor in the competition you could face with other buyers at that time of year. If you're ready to make that move up buy now, here's why it probably makes sense to move before the spring market picks up.
Spring Should Bring a Wave of Buyers to the Market
In most years, the housing market goes through predictable seasonal trends in activity. Winter is typically a quiet point in the year, while spring sees a surge of buyers begin their search. And experts project that this year will be no exception.
Right now, buyer demand is low due to a combination of normal seasonal trends and a reaction to last year's rise in mortgage rates. But rates have started to come down since last November, which has more and more potential buyers planning to jump into the market.  Recent data shows that from a high of 7+%, 30 year mortgage rates have declined to about 6.5% or even a little bit lower.
That means right now is a sweet spot if you're in a good position to buy, before more buyers reappear. Affordability is beginning to improve, but demand is still low — for now. Lawrence Yun, Chief Economist at the National Association of Realtors (NAR), shares:
". . . expect sales to pick up again soon since mortgage rates have markedly declined after peaking late last year."
If you're ready to buy a home, right now is the best time to do so before your competition grows and more buyers enter the market.
Today's Sellers can still expect to get a good price for their present homes
Headlines that scream the real estate market has collapsed are misleading.  Prices are steady or still increasing in West Chester as shown in the below table which compares median selling prices month by month in 2021 with the same month in 2022.
Year over year median sales prices were higher in 9 of the 12 months. That trend has also continued into 2023. Message for sellers is this. If you would like to move up now, market conditions are very good for you to get an acceptable price for your house.
MEDIAN SALES PRICE, WEST CHESTER, PA, SINGLE FAMILY
Month
Sale Price
Sale Price
Difference
% Diff
Median 2021
Median 2022
Jan
$590,000
$615,000
$25,000
4.2%
Feb
$629,000
$625,000
($4,000)
-0.6%
Mar
$585,000
$687,800
$102,800
17.6%
Apr
$565,000
$730,000
$165,000
29.2%
May
$646,300
$730,000
$83,700
13.0%
Jun
$575,000
$758,750
$183,750
32.0%
Jul
$689,450
$676,000
($13,450)
-2.0%
Aug
$649,817
$675,000
$25,183
3.9%
Sep
$618,000
$710,000
$92,000
14.9%
Oct
$612,500
$655,000
$42,500
6.9%
Nov
$630,000
$564,500
($65,500)
-10.4%
Dec
$610,000
$685,000
$75,000
12.3%
Totals
$616,672
$676,004
$59,332
9.6%
Low demand from buyers often means sellers are more motivated to work with you, and that can set you up to buy a home on your terms. In fact, sellers have been more willing to negotiate this winter because there are fewer buyers in the market. As proof of this, note the below chart. For years, the pattern has been that actual selling price was higher than listing price. This changed in September, 2023, please see the bold figures below.
The right realtor on your side can use these data as leverage to get you a better deal from buyers.
WEST CHESTER, PA; MEDIAN SALES PRICE AS % OF LISTING PRICE
Month
Ratio of Sale Price to
Ratio of Sale Price to
Original Price Ratio 2021
Original Price Ratio 2022
Jan
100.00%
101.00%
Feb
100.00%
101.90%
Mar
100.90%
104.90%
Apr
103.00%
105.60%
May
101.50%
107.60%
Jun
101.80%
105.00%
Jul
101.70%
104.00%
Aug
101.70%
102.20%
Sep
100.10%
100.00%
Oct
101.80%
100.30%
Nov
100.00%
101.30%
Dec
100.00%
99.30%
According to a recent article from Forbes:
". . . sellers gave concessions to buyers in 41.9% of home sales in the fourth quarter of last year."
But keep in mind, the advantages buyers have this winter won't last forever. The competition you face could be greater if you wait until spring to make a move, and increased buyer demand means sellers will have less motivation to negotiate with you. Be sure to work with a trusted real estate professional to learn what you can expect in your local market right now.
WHAT SHOULD BE NEXT FOR YOU?
If you have questions about home prices or how much equity you have in your current home, let's connect so you have an expert's advice.
To get a quick update of what is new in real estate, click here to check out our new videos.
Interested in what recent clients think of my service? Click here to read what they say. 
Interested to know what your house is worth? Click here to get the most extensive and accurate estimate of home value that is available on the Internet. No cost or obligation of course.
No doubt, the housing market is shifting, and it can be a confusing place right now. I suggest that we connect so that I can help you make confident and informed decisions about what's happening. Minimize the fear or uncertainty that could change your plans. If you're unsure about how to make sense of what's going on in today's housing market, text or call me at 484-574-4088 or go to my web site, (johnherreid.com) and lets set up a time to meet, either on line or in person. I have the software so that we can meet virtually and make the best use of your time.
If you're looking to make that move up buy this year, I believe now is a good time to do it. The best way to ensure you're up to date on the latest market insights is to partner with a trusted real estate advisor. Let's connect. I would like to interview for the job of becoming your trusted real estate advisor.