What's Ahead for Home Prices IN DOWNINGTOWN NEXT YEAR?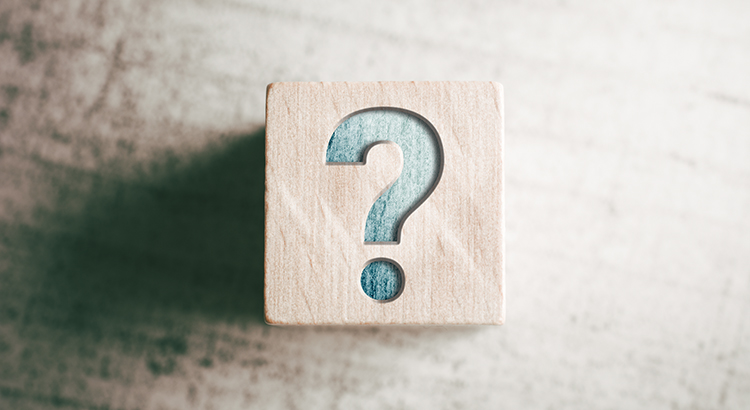 As the housing market cools in response to the dramatic rise in mortgage rates, home price appreciation will probably be cooling as well. And if you're following along with headlines in the media, you're probably seeing a wide range of opinions calling for everything from falling home prices to ongoing appreciation. But what's true? What's most likely to happen moving forward?
While opinions differ, the most likely outcome is we'll fall somewhere in the middle of slight appreciation and slight depreciation. Here's a look at the latest expert projections so you have the best information possible today.
What the Experts Are Saying About Home Prices Next Year
The graph below shows the most up-to-date forecasts from five experts in the housing industry. These are the experts that have most recently updated their projections based on current market trends: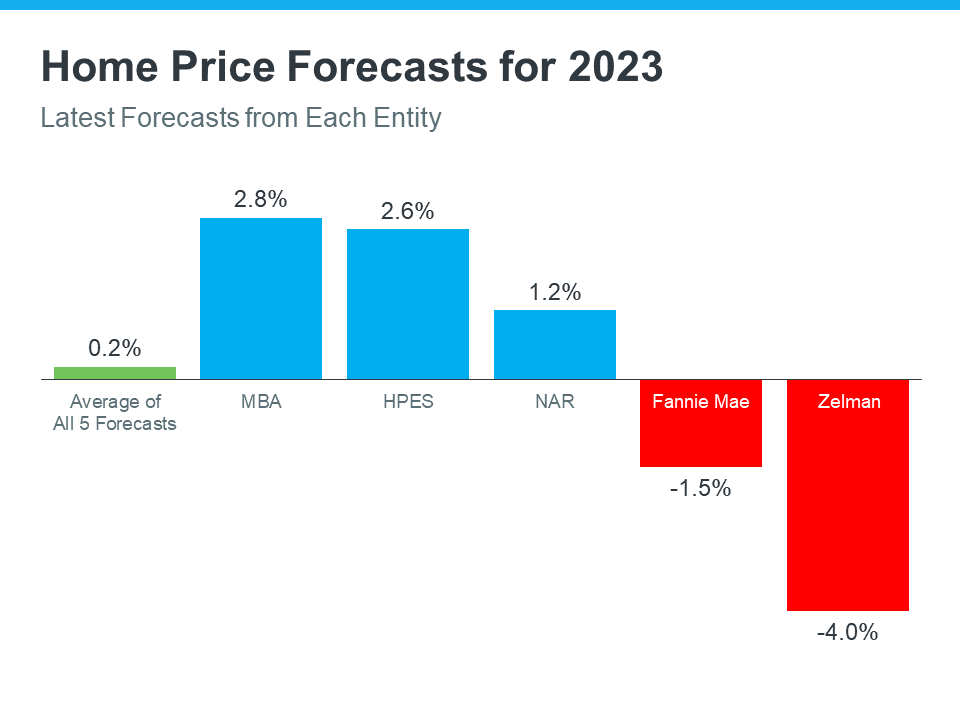 As the graph shows, the three blue bars represent experts calling for ongoing home price appreciation, just at a more moderate rate than recent years. The red bars on the graph are experts calling for home price depreciation.
While there isn't a clear consensus, if you take the average (shown in green) of all five of these forecasts, the most likely outcome is, nationally, home price appreciation will be fairly flat next year.
What Does This Mean?
2022 was clearly an aberration with double digit home value increases in much of the United States as we recovered from COVID
Basically, experts are divided on what's ahead for 2023. Home prices will likely depreciate slightly in some markets and will continue to gain ground in others. It all depends on the conditions in your local market, like how overheated that market was in recent years, current inventory levels, buyer demand, and more.
And the Home Price Expectation Survey (HPES) from Pulsenomics, a poll of over one hundred industry experts, also calls for ongoing appreciation of roughly 3.0 to 4% from 2023-2026. This goes to show, even if prices decline slightly next year, it's not expected to be a lasting trend.
To understand what is probably going to happen to home prices in Downingtown next year, it is helpful to understand where we have been in recent years and how the present market stacks up with that track record.  Below is a table that shows those data for the Downingtown Area School District for the last five years. We had robust appreciation in home values over the past five years. From $453,750 in 2018 to $610,000,  in 2022 (35.5%). Something of a drop off in 2023 could be expected. But recent sales are indicating ongoing price increases. Although at a lower rate because of the increased mortgage rates.
Median Sales Price, Downingtown
Area School District
Primary Year
Sale Price, Median
2018
$453,750
2019
$472,493
2020
$490,000
2021
$560,000
2022
$610,000
One could make a case that prices are already declining. In fact, the normal suspects who are always looking for Armageddon are predicting a housing market collapse. But lets take a look at the facts. The below table shows median sales price, by month,  for a single family home  in Downingtown School District in 2022.
Month
Downingtown Schools
Sale Price, Median
Jan
$464,000
Feb
$515,000
Mar
$565,000
Apr
$651,000
May
$550,602
Jun
$627,500
Jul
$662,500
Aug
$650,000
Sep
$592,500
Oct
$601,250
Nov
$635,000
Dec
$540,000
From a high of $662,500 in July, median sales price is down to $540,000 in December. That is a decline of $122,500 or  19%. But, that is pretty typical of price changes every year. Prices usually peak in mid Summer because parents wat to get their deals done in time for the children to start school in the Fall.
POSSIBLE NEXT STEPS FOR YOU
Interested in what recent clients think of my service. Click here to read what they say. 
Interested to know what your house is worth. Click here to get the most extensive and accurate estimate of home value that is available on the Internet. No cost or obligation of course.
No doubt, the housing market is shifting, and it can be a confusing place right now. Let's connect so that I can help you make confident and informed decisions about what's happening in our market. Don't let fear or uncertainty change your plans. If you're unsure about where prices are headed or how to make sense of what's going on in today's housing market, reach out to me at 484-574-4088 or go to my web site, (johnherreid.com) and lets set up a time to meet, either on line or in person.